Ronald Goncalves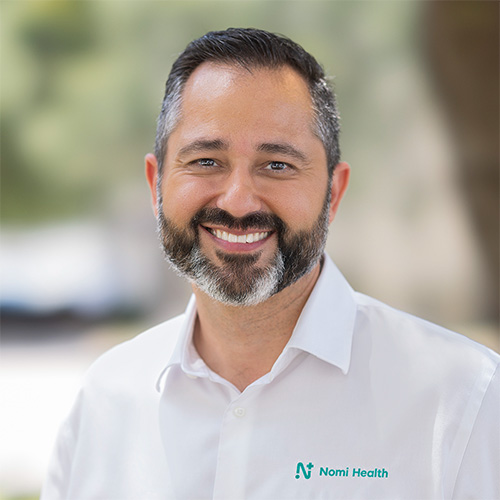 President & General Manager
Nomi Health
Ron's current role as the President and General Manager of Florida at Nomi Health, a dedicated supporter of VFC, aligns perfectly with our commitment to serve the most vulnerable members of our community. In 2022, Nomi Health generously contributed $96,000 to the annual Back to School Event. This event brings together various organizations and sponsors to support Voices in our efforts to ensure children in foster care have the opportunity to select clothing, receive gift cards for shoes and food, and receive a backpack filled with essential school supplies, preparing them for the upcoming academic year.
A Miami-Dade County native, Ron possesses a deep understanding of our community and its unique needs. He has held influential leadership positions at renowned South Florida-based companies, including Burger King Corporation, Norwegian Cruise Holdings, and Starboard Cruise Services. Beyond his professional achievements, Ron actively contributes to state-wide economic expansion initiatives as a member of the Board of Directors for Enterprise Florida. His dedication to building and nurturing strong relationships within the community will greatly benefit the Voices team in mobilizing support for children in foster care.
Ron is reflective of VFC's ongoing effort to assemble a team of highly competent and devoted community leaders who share a deep passion for advocating for children's welfare. With Ron's invaluable participation, VFC can continue to serve and provide critical support for advocacy, essential needs, and positive experiences for Miami-Dade County's 1,600 children in foster care.