Sponsor a Backpack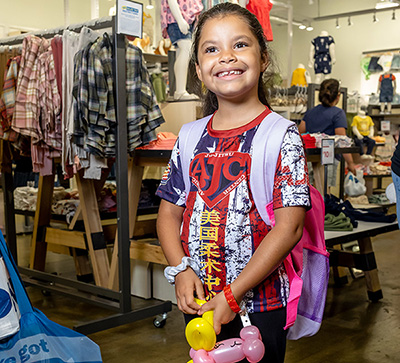 For children in foster care, a sense of normalcy and fitting in is challenging to come by. Being able to enjoy the same things that children in stable, loving homes enjoy such as new uniforms at the beginning of the school year is very important. Something like the wrong sized outfit or a hand-me-down uniform can be a huge blow to their already fragile self-esteem.
The Annual Back to School Event partners up with Old Navy and local sponsors to provide children in foster care with the opportunity to shop for clothes in addition to receiving gift cards for shoes and food.
At this event, children receive a backpack filled with essential school supplies to prepare them for the new school year.
For every $100 raised, Voices For Children can ensure that integral members of our community children have the tools they need to feel empowered and succeed in school.